Leverage the world's best CMS
As a WordPress Development Agency in Switzerland, we build conversion-centric WordPress sites that turn visitors into business customers while backing you to meet Google's standards with fast loading, easy navigation, security tools, and greater optimization.
Custom development
Agile approach
Dedicated teams

Competitive costs
Transparent flow
White label services
Switzerland's own WordPress Development Company
Modus Suisse has been actively offering WordPress solutions and habitually updating its expertise to better suit customer demands as a WordPress development company in Switzerland. Our experts have completed and delivered numerous projects with over 10 years of experience in custom WordPress development.
To develop dynamic and highly operational WordPress websites, we always adopt an iterative methodology for any project we work on. With all of our custom WordPress website development projects, our designers and developers follow a creative workflow to ensure that the work is completed on time.
Our WordPress Development Services

WordPress Website design and development
As a WordPress web design agency, our offerings are not just limited to security, coding, features but we ensure websites that are memorable, responsive, brisk, and light. With our WordPress theme creation services, our team can construct a one-of-a-kind and eye-catching website.

WordPress custom Plugin development
Are you aspiring to enhance the functionality and features of your WordPress site? Apart from typical operations, our WordPress plugin development can assist you in adding several features to your website.

WordPress website maintenance and support
Our responsibilities do not end with deployment or integration, we provide ongoing support and maintenance even after the delivery of the web app. Our website's ongoing maintenance services will boost digital growth and reputation.

API Integration into WordPress Website
We have extensive expertise in integrating the most widely used and recognized APIs with WordPress. Our API experts may customize the APIs to meet your specific requirements. As a result, you enjoy seamless WordPress API integration with Salesforce, MailChimp, and other services to enhance your company's productivity.

Custom WordPress development with ACF
As a Custom WordPress Development Company, we offer bespoke solutions to build different websites, forums, and portals. Advanced custom fields (ACF) give the flexibility to develop specific features to improve usability, speed and achieve application goals.

E-commerce development with WooCommerce
WordPress also has plugins such as WooCommerce that may be used to bring entire eCommerce functionality to a website, including marketing automation and sales funnel building. At Modus Suisse, we develop lucrative eCommerce sites using WooCommerce plugins.

Woo-commerce customization
One of the most appealing aspects of selling online using WooCommerce is its flexibility. Plugins, add-ons, and themes can be utilized to meet needs, then modified and programmed to personalize the entire look and feel of your website. Together with WordPress and WooCommerce, we can create tailor-made websites.
Why choose WordPress Development?
According to W3Techs, WordPress powers 43.2% of all the websites on the web at present recording a 12% increase in usage every year. The prominence of WordPress over other frameworks is quite obvious. TED Blog, BBC news, Skype are amongst the many popular websites built with WordPress.
Not just blog sites but corporate sites, eCommerce websites, online communities, portfolio websites, etc., can be developed with WordPress. As a WordPress web design company, we create inspirational websites of every type to mitigate your development needs.
Custom WordPress Website Development, allows you to create unique, feature-rich web applications that are specifically designed to address your business requirements. Above all, WordPress makes website development simple, organized, and creative.
Perks of our WordPress Development Services
Reliable and adaptive
To avoid malicious activities, Modus Suisse uses the best security procedures available. We follow ideal practices for WordPress development in terms of file rights, data protection, customization, and site upgradeability.
High functionality
Our development strategies result in WordPress sites that are simple to use and load quickly. We create feature-rich, efficient websites that assist businesses in achieving unprecedented levels of growth.
Specific solutions
We work with a wide range of enterprises, from small start-ups to huge corporations, B2B, B2C, C2C or so, ranging in a variety of industrial sectors.
Superior performance
Our WordPress solutions are quick and optimized for high performance, and we employ best practices throughout the custom WordPress development process to increase user engagement.
Hire A Dedicated WordPress Developer
From startups to complicated responsive cross-implementations, when you hire a professional WordPress developer at Modus Suisse, you get optimum focus on designing and constructing WordPress websites of any intricacy and enormity.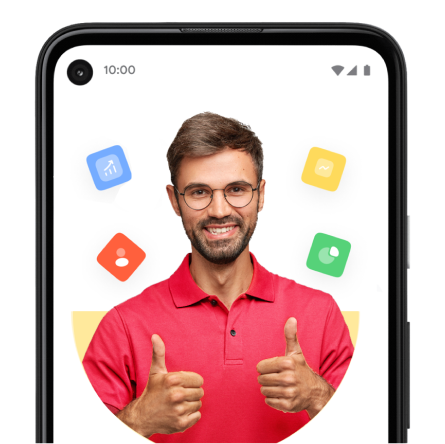 Duis aute irure dolor in reprehenderit in voluptate velit.
Duis aute irure dolor in reprehenderit in voluptate velit.
Duis aute irure dolor in reprehenderit in voluptate velit.
The development process at Modus Suisse

Research is the stepping stone to a successful project. At this stage, we understand your business process to be able to create solutions that enhance every touchpoint. We investigate, consult and envisage the initial product.

02.
App design and wireframe
Based on the accumulated data, we design wireframe proposals of the desired application so that you can visualize the final product. We present the system architecture, UI/UX, and prototype mode of the app at this stage.

03.
Coding the application
After receiving approval on the proposed wireframe, we started to develop the application. We undertake the functional implementation, coding, and application optimization at the third stage of the development process.

04.
Testing and problem-solving
Quality is non-negotiable at Modus Suisse. We assure friction-free technology development by conducting extensive quality checks, testing, troubleshooting, seamless navigation, and effectiveness of UI/UX.

05.
Deployment and maintenance
We are the most excited at this stage as the product comes to life! Ongoing updates of the developed application follow the beta launch, final deployment, training, performance evaluation, monitoring, and feedback.
Our partnership with Modus Suisse paid off handsomely. They went beyond the call of duty to create a fantastic app and website. Absolutely a reliable WordPress development agency in Switzerland.
- Sara Fuchs
I enjoy working with Yatin and the team. They have exceptional project management abilities, are easy to deal with, and produce work of unrivalled quality in the software industry.
- Agatha Martin
Their communication was excellent, and their work was exceptional. They were accommodating and generous with their time and knowledge. From now on, we'll use them for every applicable project we have. Thank you so much, folks!
- Ella Ammann
Frequently Asked Questions