Make future decisions with Predictive modelling
As Switzerland's predictive modelling solutions provider, we bring distinctive competencies to help you make informed forward decisions.

Scalable solutions

Deep data insights

Hire our experts

White label services
Multiply business wealth using your hidden assets
Data is gold, literally. Using your existing data, along with that of your competitors, and external data, combining your business processes, and an understanding of your target market, allows us to provide predictive modelling solutions that produce to better business results driven by informed decision-making.
Based on current data, our predictive models anticipate future trends helping you make decisions that steer your business in the right direction beating the competition.
Our Predictive modelling services

Meaningful interpretation of data
As a predictive modelling service provider, we help our clients understand different sets of their data, their sources, how to bring them together, and discover new sources of data.

Transform raw data into actionable insights
Our house of data experts digs deep into your data sets to understand changing trends, approaching challenges, potential threats, unrealized weaknesses, core areas, and inherent strengths giving constant strategic insight into you business using previously unprocessed data.

Predictive model development
Unleash reliable business forecasts thanks to our predictive models that make the most of your data. It allows optimizing processes, boosting efficiency, and lowering overheads.

Refining raw data
Filtration and data segmentation is crucial to make it more useful and valuable in the decision-making process. Data quality is at the crux of data refining.

Examine the performance
We closely examine the predictive model's performance and determine the validity and reliability of its forecasts. our proven techniques guarantee a model that is robust and adroit.

Practical implementation
The test of a predictive model is the reliability of the forecasts. We drill down into the assumptions, and measure the results against reality. With the approach, Modus Suisse ensures continuously improved forecasts that allow for all contingencies.
Perks of our Predictive Modelling Services
Better comprehend your data
Forecast business and market trends
Understand user needs based on data
Enhance business outcomes

Power decision making
Leverage your historical data with our predictive modelling experts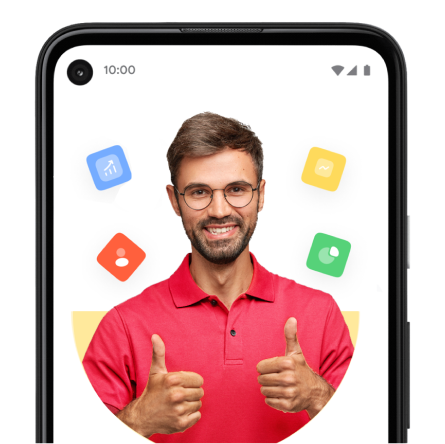 The development process at Modus Suisse

Research is the stepping stone to a successful project. At this stage, we understand your business process to be able to create solutions that enhance every touchpoint. We investigate, consult and envisage the initial product.

02.
App design and wireframe
Based on the accumulated data, we design wireframe proposals of the desired application so that you can visualize the final product. We present the system architecture, UI/UX, and prototype mode of the app at this stage.

03.
Coding the application
After receiving approval on the proposed wireframe, we started to develop the application. We undertake the functional implementation, coding, and application optimization at the third stage of the development process.

04.
Testing and problem-solving
Quality is non-negotiable at Modus Suisse. We assure friction-free technology development by conducting extensive quality checks, testing, troubleshooting, seamless navigation, and effectiveness of UI/UX.

05.
Deployment and maintenance
We are the most excited at this stage as the product comes to life! Ongoing updates of the developed application follow the beta launch, final deployment, training, performance evaluation, monitoring, and feedback.
The team at Modus Suisse is very professional and committed. Our working experience was quite enjoyable.
- Timeo H
Modus Suisse's flair for technology is exceptional. Not just that, they took the time to understand our business before recommending any solution.
- Nina Suter
Modus Suisse was an excellent brainstorming as well as an execution partner. We collaborated well together as a squad. They respond to difficulties, and they are apt to adapt and evolve.
- Levi Geber
Frequently Asked Questions
It is a tool for predictive analysis using advanced statistics and algorithms to develop models that analyze existing data, identifying patterns and trends and predict results making for improved executive decisions.
Often used interchangeably, given many similarities, but many factors differentiate them. Moreover, predictive modelling is a tool used for predictive analysis. Predictive modelling is commonly referred to as predictive analytics when used in commercial applications. Predictive analysis precedes modelling. It is the process of understanding the influence of all the variables that affect the business.With this understanding, it becomes possible to create models that simulate future scenarios, that allow for constructive contingency planning that places your business ahead of the competition in a constantly changing business environment.
Predictive analytics simplifies the decision making process, quantifying the impact of various potential scenarios and so improving strategic business decision making at the highest level.