As the top Flutter app development company in Switzerland, we build unparalleled and awe-inspiring cross-platform applications using Flutter, the most popular development framework.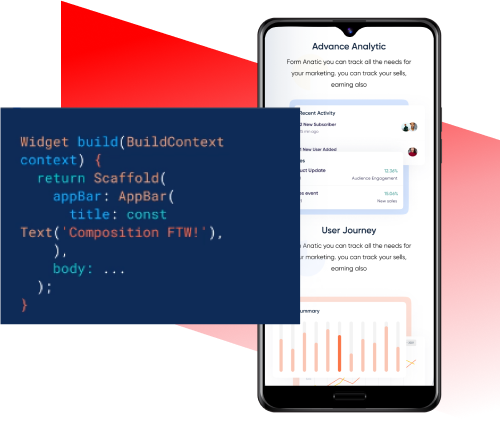 Agile development

Deep data insights

Hire our experts

White label services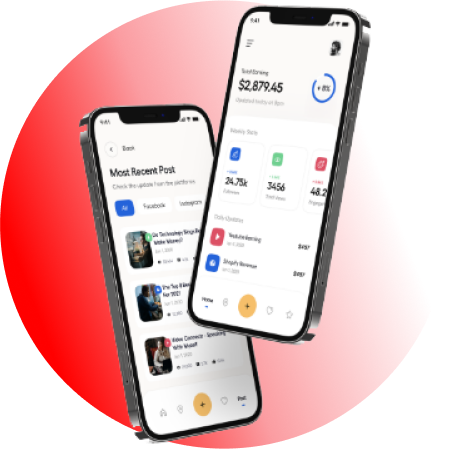 Flutter App Development Company in Switzerland
While native app development has its own benefits, for those who want to get the most of both worlds with Android and iOS, Flutter is recognized as the best development framework to build super-fast and super-smooth apps with single code and double implementation.
As a top-tier
Flutter app development agency
, Modus Suisse has bolstered client businesses helping them achieve the apex of development success. Our developmental paradigm is extremely focussed rewarding us with unmatched kudos for our talented team of
flutter app developers Switzerland
.
Above all, we create impressive and unforgettable cross-platform apps that are favourites for our clients and their users. The range of our Flutter app development services includes:
Why Choose Flutter App Development?
Flutter is Google's revolutionary framework that allows us to build cross-platform apps using a single code base and still possible to achieve the same delivery and efficiency across all mobile platforms.
Flutter simplifies development enabling the  fusion of quality and usability. Applications built with Flutter enjoy numerous advantages over other frameworks, scaling up the entire development process.
Developed by Google, the Dart programming language is the foundation of the Flutter SDK. It has overtaken JavaScript in enabling Dart-based apps to run on the server directly. However, for browsers, it requires translation to JavaScript using the Dart2js compiler.
To harness all these features, look to the industry's best Flutter application development company: Modus Suisse.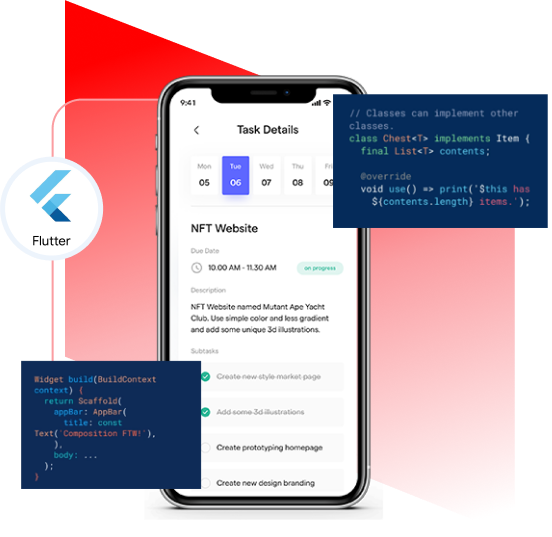 Perks of our iOS
Development Services
Flutter App Developers For Hire
We exploit the power of fast-growing technologies to build applications that ensures a WOW factor. At Modus Suisse, you can be assured that the best industrial practices are employed for your project by our expert developers. We understand your working requirements and granting flexibility to hire dedicated Flutter developers at your convenience.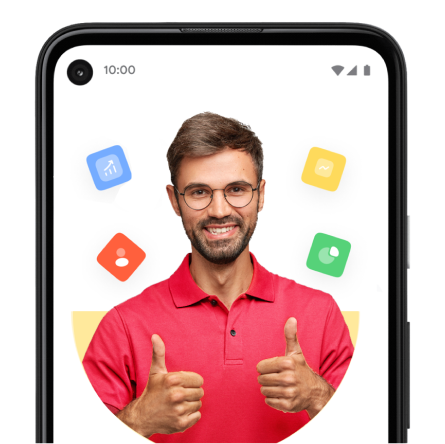 The development process at Modus Suisse

Research is the stepping stone to a successful project. At this stage, we understand your business process to be able to create solutions that enhance every touchpoint. We investigate, consult and envisage the initial product.

02.
App design and wireframe
Based on the accumulated data, we design wireframe proposals of the desired application so that you can visualize the final product. We present the system architecture, UI/UX, and prototype mode of the app at this stage.

03.
Coding the application
After receiving approval on the proposed wireframe, we started to develop the application. We undertake the functional implementation, coding, and application optimization at the third stage of the development process.

04.
Testing and problem-solving
Quality is non-negotiable at Modus Suisse. We assure friction-free technology development by conducting extensive quality checks, testing, troubleshooting, seamless navigation, and effectiveness of UI/UX.

05.
Deployment and maintenance
We are the most excited at this stage as the product comes to life! Ongoing updates of the developed application follow the beta launch, final deployment, training, performance evaluation, monitoring, and feedback.
Modus Suisse was an excellent brainstorming as well as an execution partner. We collaborated well together as a squad. They respond to difficulties, and they are apt to adapt and evolve.
- Levi Geber
They are the best Flutter mobile application development company in our working experience. They can work under pressure with the same efficiency.
- Noah Roth
Our cross-platform application development for mobile and web skyrocketed with Modus Suisse. It is well-loved by our users and millions of downloads
- Lys Graf
Frequently Asked Questions