Our expert eCommerce web design services spans an extended range of features and capabilities that ensure your position as an industry leader with a state-of-the-art online presence.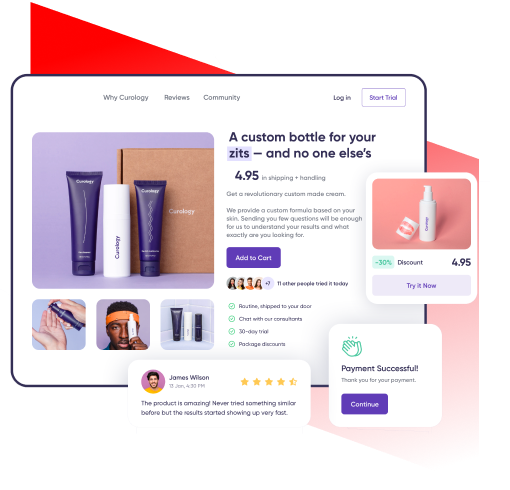 Agile development approach

Responsive store development

Innovative UI/UX design

Competitive development costs

Hire eCommerce developers

White label services
eCommerce Website Development Company in Switzerland
Modern consumers love eStores that are fast, easy to navigate, pleasing to the eye, highly secure, and adored by other customers. As a Swiss eCommerce web development and design company, we host a team of experienced developers who are savvy in building eye-catching and efficient eCommerce applications with WooCommerce.
As Switzerland's best eCommerce Website Development Company, Modus Suisse helps B2B, B2C, and C2C companies increase customer satisfaction, broaden their user base, and sell more products.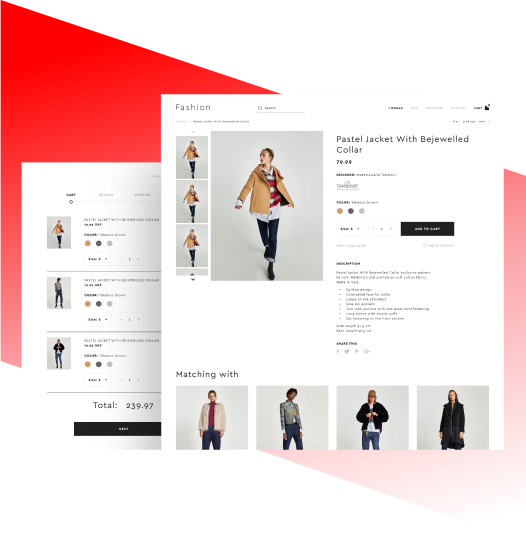 Our eCommerce Website Development Services

eStore development
As a reputed Swiss
eCommerce development agency
, we have expertise in developing online stores with functions that include product reviews and recommendations, coupons, payment gateway integration, allowing you to build and retain your loyal customer base.

B2B portal development
Our B2B portal covers the spectrum of business, providing a comprehensive range of features that maximise efficiency and inter-business communication. The instantaneous response builds solid business relationships ensuring ongoing growth in the B2B marketplace.

Multi-vendor marketplaces
Our systems are known for their excellent user interfaces, minimal bounce rates, and high visitor retention. Create powerful eCommerce solutions that enable your business to sell your products and services online.

WooCommerce development
As a leading
ecommerce web development company in Switzerland
, we leverage WooCommerce integration to build superior marketplaces that excel in functionality to allowing your business to unleash its full potential.

Migration and maintenance
From old to new, at Modus Suisse, we help businesses migrate easily to a more functionally rich, tailored, fast, responsive, and advanced eCommerce portal irrespective of the size or complexity.

API integration services
Modus Suisse provides secure integrations with required eCommerce APIs for efficient processing and management, including payment gateways like PayPal, Google Analytics, and delivery logistics.
Perks of our eCommerce Development Services

Agile development
Businesses realize full growth using an agile web development approach.

Responsive applications
Our eCommerce web apps work efficiently on a range of digital devices.

Impressive UI/UX
Our eCommerce website design services aim at making apps memorable.

Highly functional
Not just beautiful we build sites that are fully functional with innovative features and advanced capabilities.

Latest tech stack
We build powerful websites using the latest technology, tools, and architecture.
Hire an eCommerce developer at Modus Suisse to build lucrative eCommerce applications for your digital business.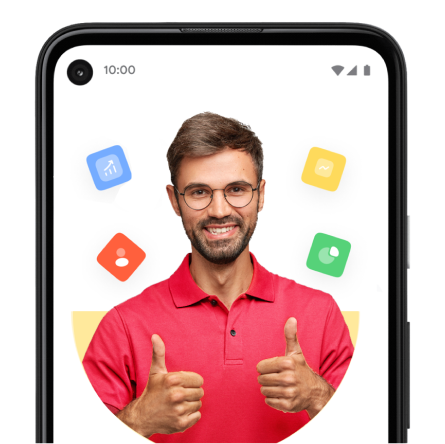 The development process at Modus Suisse

Research is the stepping stone to a successful project. At this stage, we understand your business process to be able to create solutions that enhance every touchpoint. We investigate, consult and envisage the initial product.

02.
App design and wireframe
Based on the accumulated data, we design wireframe proposals of the desired application so that you can visualize the final product. We present the system architecture, UI/UX, and prototype mode of the app at this stage.

03.
Coding the application
After receiving approval on the proposed wireframe, we started to develop the application. We undertake the functional implementation, coding, and application optimization at the third stage of the development process.

04.
Testing and problem-solving
Quality is non-negotiable at Modus Suisse. We assure friction-free technology development by conducting extensive quality checks, testing, troubleshooting, seamless navigation, and effectiveness of UI/UX.

05.
Deployment and maintenance
We are the most excited at this stage as the product comes to life! Ongoing updates of the developed application follow the beta launch, final deployment, training, performance evaluation, monitoring, and feedback.
I enjoy working with Yatin and the team. They have exceptional project management abilities, are easy to deal with, and produce work of unrivalled quality in the software industry.
- Agatha Martin
Working on B2B and B2C application development with Modus Suisse for a long has been a fantastic experience. We enjoy our cooperation with Modus Suisse because we work with such a talented, devoted, and diligent team. I wish them luck!
- Maria Wyss
The answer to this question is contingent on a variety of factors, including the website's complexity, complex functionality, and the number of customizations required. You can submit us your project specifications, and our staff will assess them and offer you an estimate.
- Aloisia Arnold
Frequently Asked Questions
The benefits include sales and profitability growth, more sales channels, increased eStore visits, and improved brand recognition.
We use WooCommerce development to create fully functional eCommerce stores with the most advanced features.
Unfortunately there is not easy answer for this question. It depends on numerous factors including the number of pages, the range and complexity of products, and additional functionality. Once we have a comprehensive understanding of your requirements, we will provide an estimate of the delivery time-frame. We're Swiss: we understand the importance of time.