Develop Progressive Web Apps with Vue JS
We can provide you with efficient Vue JS development services as an early VueJS enthusiast.
Real-time apps
Custom development
Easy migrations
Progressive web apps

Dedicated teams
Competitive costs
Transparent flow
White label services
Switzerland's own Vue JS Development Company
As a Vue js development agency in Switzerland provide committed and cost-effective services. Our team of professional Vue JS developers uses upcycled segment UI to make scaling the apps easier in the long term.
For on-time delivery of the project, we use the most advanced tools and systems and development processes. We make every effort to provide the highest level of performance and new solutions to maximize the return on your investment.

Single-page apps built with Vue JS
Vue JS is a JavaScript framework for creating user interfaces and single-page apps that are advanced and increasingly adaptable.

Custom Vue JS Apps
From the project initiation stage to development, get custom Vue JS development services depending on your organizational needs.

Migrate with Vue JS
Our Vue JS migration services are designed to update your Vue JS app with the most up-to-date features for maximum functionality.

Storefront in Vue JS
We build custom Vue storefronts for big and small industries with expertise in developing Progressive Web Applications (PWA).

Consultation with Vue JS
Modus Suisse comprehends your business difficulties and attempts to address them with a Vue JS application aligned with your corporate goals and specific problems.

Support & Upkeep for Vue JS
Complete support and maintenance services to ensure that applications run quickly and reliably.
Why choose Vue JS App Development?
Vue JS is a JavaScript framework for creating user interfaces that are open to use. It's called Progressive JavaScript Framework, and the core library is solely dedicated to the view layer. We can create powerful solitary web apps and mobile apps with Vus.js.
Modus Suisse, a leading Vue JS development company, assists businesses in developing real-time apps and provides 360-degree web development services to clients all over the world.
Perks of our Vue JS Development Services
Web Apps with Security
As a Vue JS development company, we develop secure web apps that adhere to the most stringent and up-to-date security requirements to avoid data breaches, viruses, and assaults.

Apps that can scale
VueJS professionals at Modus Suisse are well-versed in developing secure, dependable, and high-performance web apps.

Integration with third-party plugins
Boost the versatility of Vue JS apps by integrating third-party plugins for better engagement and performance.
Progressive Web Applications (PWAs)
PWA eCommerce solutions with Vue JS eRetail stores enhance exposure and awareness among a wider audience.
Modus Suisse, Switzerland's top Vue JS development company, provides custom Vue JS development services. Hire Vue JS developers to create dependable and scalable solutions.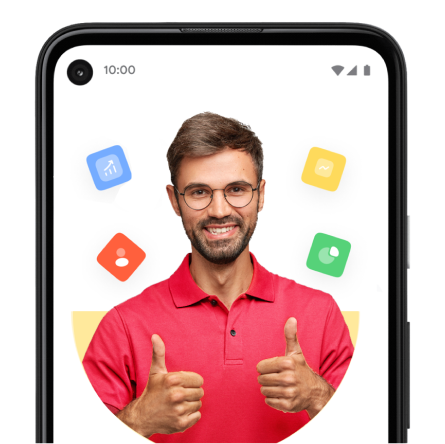 Duis aute irure dolor in reprehenderit in voluptate velit.
Duis aute irure dolor in reprehenderit in voluptate velit.
Duis aute irure dolor in reprehenderit in voluptate velit.
The development process at Modus Suisse

Research is the stepping stone to a successful project. At this stage, we understand your business process to be able to create solutions that enhance every touchpoint. We investigate, consult and envisage the initial product.

02.
App design and wireframe
Based on the accumulated data, we design wireframe proposals of the desired application so that you can visualize the final product. We present the system architecture, UI/UX, and prototype mode of the app at this stage.

03.
Coding the application
After receiving approval on the proposed wireframe, we started to develop the application. We undertake the functional implementation, coding, and application optimization at the third stage of the development process.

04.
Testing and problem-solving
Quality is non-negotiable at Modus Suisse. We assure friction-free technology development by conducting extensive quality checks, testing, troubleshooting, seamless navigation, and effectiveness of UI/UX.

05.
Deployment and maintenance
We are the most excited at this stage as the product comes to life! Ongoing updates of the developed application follow the beta launch, final deployment, training, performance evaluation, monitoring, and feedback.
I enjoy working with Yatin and the team. They have exceptional project management abilities, are easy to deal with, and produce work of unrivalled quality in the software industry.
- Agatha Martin
Working on B2B and B2C application development with Modus Suisse for a long has been a fantastic experience. We enjoy our cooperation with Modus Suisse because we work with such a talented, devoted, and diligent team. I wish them luck!
- Maria Wyss
Their communication was excellent, and their work was exceptional. They were accommodating and generous with their time and knowledge. From now on, we'll use them for every applicable project we have. Thank you so much, folks!
- Ella Ammann
Frequently Asked Questions
Vue is a JavaScript framework mainly used to create sophisticated single-page apps and web user interfaces.
It's difficult to pick a winner because React and Vue have pluses and minuses. VueJS, in comparison to ReactJS, is easier to understand, according to developers.
Here are a few of the main advantages of outsourcing your VueJS Web development to Modus Suisse:
Development and operational costs are low
Availability of seasoned programmers
Development timeframes are shorter
Assurance of high-quality services
Cutting-edge technologies
Improved knowledge of various platforms