Build technology for humans with NLP
The key to developing practical AI-based applications is to approximate human language. That's where Natural Language Processing comes into play!
Build next-gen digital assistants
Gain contextual relevancy
Comprehend multiple languages

Improve communication
Hire NLP experts

White label services
NLP - Include the power of the human brain in your applications
Modus Suisse uses the right mix of AI, ML, and language nuances to offer the complete range of natural language processing solutions. We include NLP functionality in a range of mobile and web applications, Internet-enabled devices, and chatbots, simplifying the operational processes and improving and speeding up communication. Our NLP expertise allows us to build futuristic, contextually appropriate assistants that comprehend human language, and help businesses make better decisions.
NLP functionalities for diverse business needs

ML capabilities
Keyword fetching, POS (Part-of-speech) tagging, text tagging, and NER (Named entity recognition) are among the various NLP tasks we undertake.

Semantic analysis
Build applications that perform penetrative searches to understand the intent and the context of the search terms, deploying NLP techniques.

Automatic speech recognition
Division of speech into acoustic and language models helps better understand the searches and delivers accurate results.

Extraction of data
Get data in the most simplified format from emails, PDFs, social media, and other unstructured sources.

Language conversion
Automatically translate one language into another while preserving the meaning of the text entered by the user.

Spam control
With the help of our NLP services, you can integrate programs that act as spam detectors to help you gain control over spam.

Comprehend emotions
NLP helps you understand emotions in messages coming in emails, social media, and chat applications.

Prevent information overload
NLP facilitates the summarization of long text documents to avoid information overload.

Relevant responses
NLP instils human-like intelligence, enabling chatbots to mitigate and respond to user queries more effectively.
Leverage the power of data, computer systems, and language by hiring our NLP experts.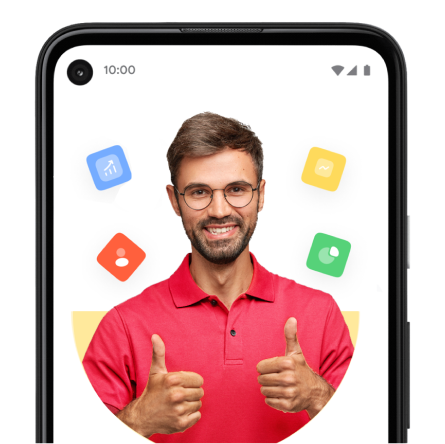 Duis aute irure dolor in reprehenderit in voluptate velit.
Duis aute irure dolor in reprehenderit in voluptate velit.
Duis aute irure dolor in reprehenderit in voluptate velit.
The development process at Modus Suisse

Research is the stepping stone to a successful project. At this stage, we understand your business process to be able to create solutions that enhance every touchpoint. We investigate, consult and envisage the initial product.

02.
App design and wireframe
Based on the accumulated data, we design wireframe proposals of the desired application so that you can visualize the final product. We present the system architecture, UI/UX, and prototype mode of the app at this stage.

03.
Coding the application
After receiving approval on the proposed wireframe, we started to develop the application. We undertake the functional implementation, coding, and application optimization at the third stage of the development process.

04.
Testing and problem-solving
Quality is non-negotiable at Modus Suisse. We assure friction-free technology development by conducting extensive quality checks, testing, troubleshooting, seamless navigation, and effectiveness of UI/UX.

05.
Deployment and maintenance
We are the most excited at this stage as the product comes to life! Ongoing updates of the developed application follow the beta launch, final deployment, training, performance evaluation, monitoring, and feedback.
The team at Modus Suisse is very professional and committed. Our working experience was quite enjoyable.
- Timeo H
I enjoy working with Yatin and the team. They have exceptional project management abilities, are easy to deal with, and produce work of unrivalled quality in the software industry.
- Agatha Martin
Our applications have improved in terms of efficiency with the help of the NLP services we acquired at Modus Suisse. The development is glitch-free and highly impressive.
- Levin Meier
Frequently Asked Questions
Natural Language Processing (NLP) is a technique for assisting machines to understand and process human languages. Machine learning algorithms retrieve insights from data in an automated process.
One of the most important functions of NLP is allowing people to converse with machines in natural language. Other language-related activities are also standardized. Computers can now listen, interpret, quantify, and identify significant parts of speech using Natural Language Processing (NLP).
One of the most important functions of NLP is that it allows people to converse with systems in natural language without the need to use arcane coding language. Other language-related activities are standardized. Computers can listen, interpret, quantify, and identify which parts of speech are significant using to Natural Language Processing (NLP).