Initiate Smart Interactions with users
Modus Suisse – the best chatbot development company, delivers smartly interacting chatbots for all business types. Develop AI-based chatbots for your company and improve customer engagement.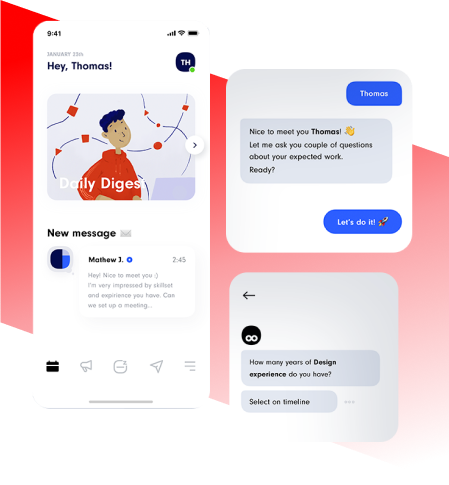 Custom chatbot development

Hire chatbot developers

Competitive development cost

White label services
Chatbot Development Company in Switzerland
Modus Suisse is a
chatbot app development agency Switzerland
that specializes in building cognitive capabilities into chatbots transforming how businesses communicate with their customers and clients. We provide custom enterprise chatbot development using the framework that best meets your company's demands.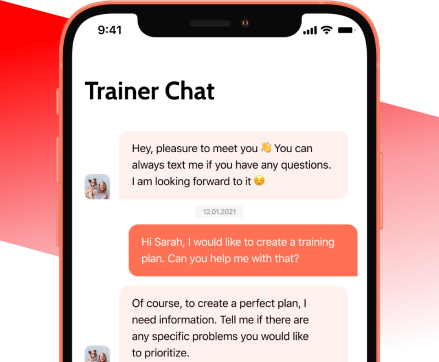 Areas of chatbot development

eCommerce chatbot
eCommerce chatbots provide and enjoyable shopping experience for your customers. The bots offer numerous benefits including round-the-clock availability, mitigating user queries, reducing customer support overheads. Modus Suisse develops intelligent bots to smartly optimize your sales support.

News chatbot
Update users with breaking news prompted by their areas of interest. Modus Suisse's news chatbot allows notification of live scores for sports, news updates, trending stories, political changes, and social upheaval.

Ticketing chatbot
These bots aid users in the ticket booking process that is not just limited to traveling. Movie tickets, seminar tickets, and other forms of entertainment can all be managed with the help of a ticketing chatbot developed at Modus Suisse.

Food ordering chatbot
Whether it's food suggestions from the menu or making table reservations, the food ordering bots developed at Modus Suisse will assist visitors to a fine dining experience.

Hotel reservation chatbot
These hotel reservation bots make for a frictionless instant hotel booking. Based on user preference, our bots ensure a better customer experience.

Legal assistance chatbot
These bots provide users with much-required guidance, set up meetings, provide legal backgrounds and prepare clients for the more detailed personal interaction with your legal professionals. Modus Suisse carefully develops these bots with special consideration to the sensitivity of the data.

Customer service chatbot
Serve your customers 24/7 with our customer service chatbot. It provides immediate responses to general questions, supports customer care agents, and gathers data from customer interactions, improving customer experience and management's understanding of their customers' concerns.

Finance chatbot
Give your users updates on their account balance and transactions, and solve queries about their finance using our advanced finance chatbots that provide tax assistance, financial advice, and expert guidance.

Healthcare chatbot
Sending medication reminders, appointment bookings, accessing medical assistance, and checkup reminders can be automated with the help of Modus Suisse's healthcare chatbots.
Perks of our Chatbot App Development Services

Simple setup
Chatbots can be readily linked with your existing message systems, including SMS and social media platforms, to provide service to your clients on their preferred media.

Level up communication internally
Businesses can adopt chatbots to connect internally with partners, suppliers, employees and investors.

Support available 24/7
Chatbots are available 24 hours a day, seven days a week, and providing clients with immediate responses that enhance the company image.

A higher rate of response
Chatbots can act fast in response to customer concerns while gathering customer details and obtaining the case profile to simplify and prioritise personalised support.

Personalised interactions
Chatbots can distinguish each consumer to give a tailored experience based on interests and preferences.

Make decisions based on data.
Chatbots mimic human conversations, collecting relevant data about customers making for superior data-driven recommendations.
Hire chatbot developers at Modus Suisse and leverage their proficiency to build human emulating intelligent bots.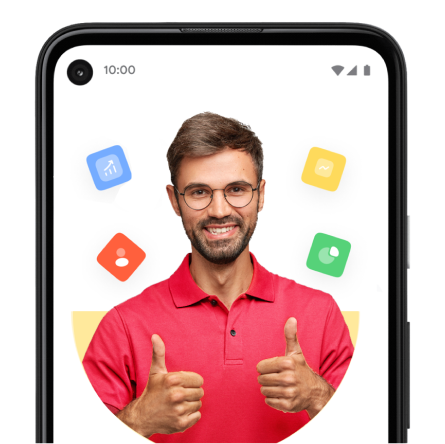 The development process at Modus Suisse

Research is the stepping stone to a successful project. At this stage, we understand your business process to be able to create solutions that enhance every touchpoint. We investigate, consult and envisage the initial product.

02.
App design and wireframe
Based on the accumulated data, we design wireframe proposals of the desired application so that you can visualize the final product. We present the system architecture, UI/UX, and prototype mode of the app at this stage.

03.
Coding the application
After receiving approval on the proposed wireframe, we started to develop the application. We undertake the functional implementation, coding, and application optimization at the third stage of the development process.

04.
Testing and problem-solving
Quality is non-negotiable at Modus Suisse. We assure friction-free technology development by conducting extensive quality checks, testing, troubleshooting, seamless navigation, and effectiveness of UI/UX.

05.
Deployment and maintenance
We are the most excited at this stage as the product comes to life! Ongoing updates of the developed application follow the beta launch, final deployment, training, performance evaluation, monitoring, and feedback.
I enjoy working with Yatin and the team. They have exceptional project management abilities, are easy to deal with, and produce work of unrivalled quality in the software industry.
- Agatha Martin
Their communication was excellent, and their work was exceptional. They were accommodating and generous with their time and knowledge. From now on, we'll use them for every applicable project we have. Thank you so much, folks!
- Ella Ammann
We had a rigorous talent acquisition process that required some level of automation. With our HR chatbot developed at Modus Suisse, our process has become very simplified, and the overall acquiring process has become faster. As a chatbot app development company, their services are worth it.
- Carmen Egli
Frequently Asked Questions
A chatbot is a computer program powered by artificial intelligence (AI) that can communicate with humans via voice or text via messaging apps, sites, mobile applications, or smartphones. These assistants understand user queries and provide timely, appropriate responses.
Allows you to provide an individualized client experience. Here are some advantages of using a chatbot.
Customer queries will be answered and responded to immediately
Repetitive tasks will be automated
Reduce your operating costs
Provide client service 24/7
Set up appointments or meetings
Multiple interactions can be managed at once
Our current record for building a simple bot is up to 6 weeks. With more sophisticated requirements, duration will depend on the complexity of the specification, and a time estimate will be provided once more details are provided.