Light and fast NodeJs Web Apps
Modus Suisse – Powering dynamic, real-time, and progressive web applications with top-notch Node.js applications development methodology.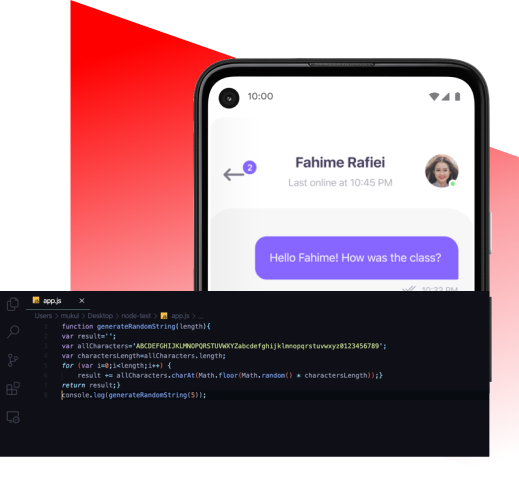 Real-time apps

Agile development

Dedicated teams

Competitive costs

Transparent flow

White label services
Node JS Development Company in Switzerland
For applications that run on multiple platforms, Node JS is the ultimate JavaScript-based server system. As the top Node JS web development company, at Modus Suisse, we use this advanced tech stack for deploying excellent products to our clientele.
As your tech ally, Modus Suisse helps you beat the competition with feature-rich and super-productive applications. With our Node JS development services, you get the most reliable, cost-effective, and rewarding development experience whether you are an SME or a multi-national.
Our Node JS Development Services

Node JS Web Application Development
The flexibility of Node JS, together with our competence, builds enterprise web applications that astonishes users with real-time feedback.

Node JS API Development Services
With Node JS API development services, you can extend the functionality of your online apps to meet your major business objectives.

Node JS Plugin Development Services
We create and integrate custom NodeJS plugins to improve the usability and efficiency of the client's website.

Node JS Consulting Services
Our skilled and experienced Node.js advisors can assist you in gaining a better understanding of how your business will gain by taking advantage of our Node.js web development services.

Node JS support and maintenance
Our responsibilities don't end with deployment and integration. We provide ongoing support and maintenance during and after the delivery of the web app.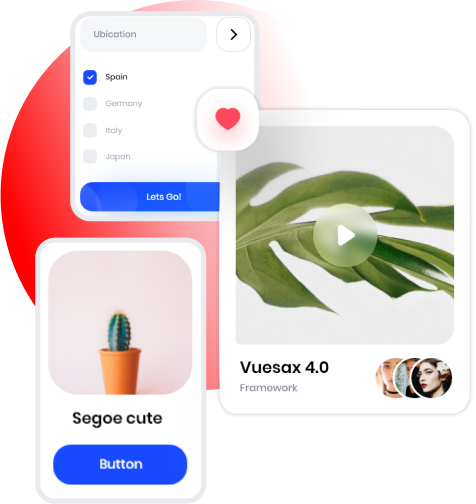 Why choose Node JS App Development?
Choose Node JS for its adaptability, flexibility, and ability to change according to requirements. Node JS is present in many digitalized businesses. Node JS is renowned for its amazing tasking capabilities when creating JavaScript-based apps.
By employing a Node JS Application Development Company, you can implement an agile methodology that allows for concurrent and faster testing and implementation of modifications. Our Node JS Web Application Development Services are business-driven and diverse to give you a smooth development experience.
Easy Procedures
We use the Agile method and hold scrum sessions regularly to improve our processes and procedures and give the best results.

Specialized Teams
Our professional Node JS developers for hire are experienced in providing high-end business solutions using a variety of technologies and tools.

Flexible Collaboration
Rather than operating within unwelcomed tight and rigorous limits, we allow our clients to choose from a variety of collaboration and employment methods.

Transparent practices
We embrace your goals and concepts, communicate promptly on every development element, and contemplate your essential input as appropriate.
Client Contentment
Our Node JS development services leverage the most up-to-date technological paradigms to provide you with user-friendly, expandable, reliable and innovative business solutions
Cost-effectiveness
To ensure the best pricing, we as a reliable Node JS web development company, propose an ideal combination of cost-effective rates and exceptional quality.
Hire A Dedicated Node js Developer
Our top Node.js developers at Modus Suisse possess a extensive experience in the runtime setting. Hire a
Node developer in Switzerland
to create effective and unique products to improve your business with our node.js web development solutions.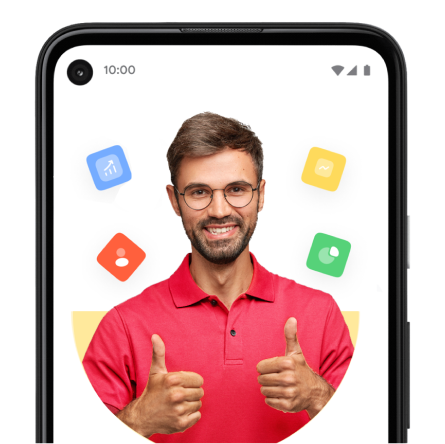 The development process at Modus Suisse

Research is the stepping stone to a successful project. At this stage, we understand your business process to be able to create solutions that enhance every touchpoint. We investigate, consult and envisage the initial product.

02.
App design and wireframe
Based on the accumulated data, we design wireframe proposals of the desired application so that you can visualize the final product. We present the system architecture, UI/UX, and prototype mode of the app at this stage.

03.
Coding the application
After receiving approval on the proposed wireframe, we started to develop the application. We undertake the functional implementation, coding, and application optimization at the third stage of the development process.

04.
Testing and problem-solving
Quality is non-negotiable at Modus Suisse. We assure friction-free technology development by conducting extensive quality checks, testing, troubleshooting, seamless navigation, and effectiveness of UI/UX.

05.
Deployment and maintenance
We are the most excited at this stage as the product comes to life! Ongoing updates of the developed application follow the beta launch, final deployment, training, performance evaluation, monitoring, and feedback.
I'd like to recommend you Modus Suisse if you're seeking a Node JS Development Company in Switzerland to create your next IT product. Regarding the quality, they stood out while following the methods and reporting, they are very credible.
- Clara Steiner
Working on B2B and B2C application development with Modus Suisse for a long has been a fantastic experience. We enjoy our cooperation with Modus Suisse because we work with such a talented, devoted, and diligent team. I wish them luck!
- Maria Wyss
The team of Modus Suisse is innovative and likes what they do. Modus Suisse is a great Node js Application Development Company, and I am sure in referring them to anyone searching for good work.
- Finn Kunz
Frequently Asked Questions