Artificial Intelligence development Agency Switzerland
Open it with Artificial Intelligence
In the modern digital universe data is more valuable than gold. Together with AI Application Development Services and Machine Learning App Development Services, you can bank your business data to unleash unprecedented growth.
As a Swiss Artificial Intelligence and Machine Learning development company, Modus Suisse develops intelligent data-driven applications that boost your ROI, optimize your business processes, improve customer satisfaction and help you make crucial business decisions with confidence.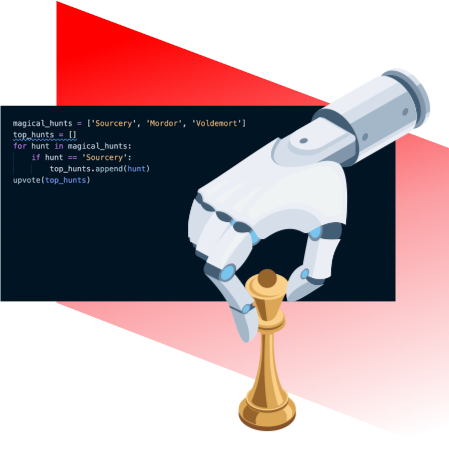 Strategic development

Scalable applications

Hire experts for projects

White label services
Using both image and video, retrieve real-time data with Modus Suisse's computer vision development services. Integrate CV technology to achieve greater accuracy in business operations and improve customer satisfaction.
Natural Language Processing
Build smart digital assistants that understand human language and respond appropriately. Modus Suisse with Machine Learning solutions Development offers a wide range of NLP functionalities to scale your AI applications.
Power your decisions with actionable insights. As an AI App Development Company, Modus Suisse leverages your business data to find trends and patterns for forecasting and decision-making.
Elevate customer service and lower your customer support overheads with Modus Suisse's chatbot development services. Build humanly interacting bots for eCommerce, healthcare, new, ticketing, food ordering, finance, amongst others.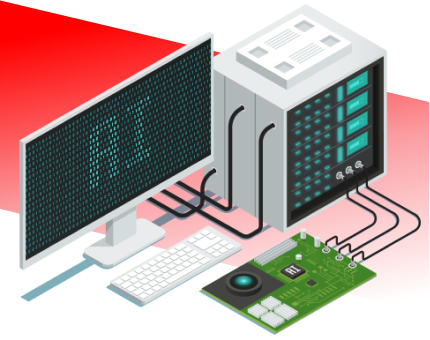 Give relevant product/service recommendations, financial suggestions, food recommendations, and advice appropriate to your business. With our recommendation engine development, you maximise customers assistance.
Why invest in Artificial Intelligence?
Artificial Intelligence is a powerful technological advancement that is fused into modern life  helping people to make precise hourly decisions. Made for people, businesses that invest in AI today set themselves up for geometric growth trajectory.
As an
Artificial Intelligence development company
, we process your unstructured data to retrieve insights using AI and ML-based solutions. These solutions benefit businesses improving customers service, precise monitoring, better decision-making, improved productivity, and increased efficiency.
Our AI Application Development Services and Machine Learning App Development Services unleash the full growth potential of your business.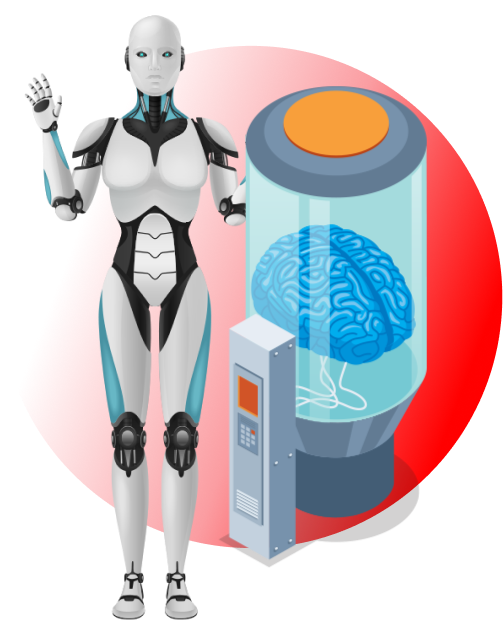 The development process at Modus Suisse

Research is the stepping stone to a successful project. At this stage, we understand your business process to be able to create solutions that enhance every touchpoint. We investigate, consult and envisage the initial product.

02.
App design and wireframe
Based on the accumulated data, we design wireframe proposals of the desired application so that you can visualize the final product. We present the system architecture, UI/UX, and prototype mode of the app at this stage.

03.
Coding the application
After receiving approval on the proposed wireframe, we started to develop the application. We undertake the functional implementation, coding, and application optimization at the third stage of the development process.

04.
Testing and problem-solving
Quality is non-negotiable at Modus Suisse. We assure friction-free technology development by conducting extensive quality checks, testing, troubleshooting, seamless navigation, and effectiveness of UI/UX.

05.
Deployment and maintenance
We are the most excited at this stage as the product comes to life! Ongoing updates of the developed application follow the beta launch, final deployment, training, performance evaluation, monitoring, and feedback.
Frequently Asked Questions
Artificial Intelligence (AI) is a branch of computer science concerned with developing cognitive devices that function and respond like humans. As an
AI development company
, we deploy AI applications that improve businesses in every way.
Artificial intelligence (AI) is a combination of technologies that allow machines to think like humans at light speed. Machine learning is a component of Artificial intelligence.
Machine Learning makes machines smarter and improving results without without any additional code. Its intelligence is based in data that matures as more data is gathered. Our Machine learning software development company turns your raw data into an invaluable business asset.
An AI-powered digital assistant interacts with users, conveys information, recognizes requirements, and carries out actions on command.
Modus Suisse's flair for technology is exceptional. Not just that, they took the time to understand our business before recommending any solution.
- Nina Suter
Their communication was excellent, and their work was exceptional. They were accommodating and generous with their time and knowledge. From now on, we'll use them for every applicable project we have. Thank you so much, folks!
- Ella Ammann
Our eCommerce sales dramatically improved owing to the fantastic product recommendation that we can give to our customers. Thank you, Modus Suisse!
- Koloman Berger